Weight Loss Injections - Speed Up Your Metabolism and Burn Fat Faster
When you are ready to lose weight, you have plenty of options. From the traditional diet and exercise to appetite suppressants and physician-guided medical weight loss programs, there are lots of choices for success. Fat-burning injections are one treatment option designed to speed up metabolism and burn fat faster.
How Do Fat Burning Injections Work?
Fat-burning injections contain a blend of vitamins, minerals, and three amino acids known as the M.I.C. injection that support the body during weight loss. Known as lipotropic compounds, they help in the breakdown of fat which occurs in the liver. Without lipotropics, fats and bile become trapped in the liver leading to slower fat metabolism and weight gain.
We believe that these injections are safe and effective. If you have questions about them, make sure to ask.
Weight loss with fat-burning injections (without hCG hormone or appetite suppressant) will be gradual and will depend on how well you stick to your diet and exercise plan. We believe that men and women who use the injections will lose more weight than those who don't.
Most Common Weight Loss Shots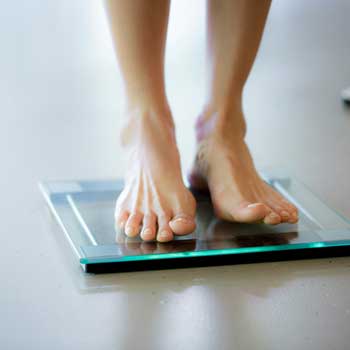 Here are some of the most common components of a fat-burning injection and how they work in your body:
Vitamin B12 Injections: Vitamin B12 is the body's energy vitamin. Some weight loss experts believe that Vitamin B12 injections can suppress the appetite and stimulate the body to use its fat and carbohydrate stores.
Inositol Injections: Inositol is an amino acid responsible for the use of fat and cholesterol inside the body. Inositol also prevents the hardening of the arteries.
Choline Injections: Choline minimizes excess fat in the liver and supports the body's natural hormone production.
Methionine Injections: Methionine is an amino acid that eliminates free radical cells in the body. It helps to break down fats, supports digestion, and removes heavy metals from the body. Methionine also increases energy and supports the development of lean muscle.
Vitamin B Injections
Our weight loss injections also contain B-complex vitamins and an optional upgrade with L-Carnitine.
The b-complex vitamin is a combination of Vitamin B 1,2,3,5,6, and Vitamin B12 that support many essential functions for fat burning and weight loss. B vitamins play a role in everything from energy production to metabolism support and the use of carbohydrates, proteins, sugar, and much more.
L-Carnitine is a naturally occurring amino acid that plays a vital role in the metabolism of fat. It functions as a transporter of fatty acids into the mitochondria, the metabolic furnace of the cell. And we have seen it helping our patients lose weight better in their abdominal area and faster overall. We carry L-Carnitine in form of injection, Tablet, and Capsule.
---
Our Tampa FL Location
---
This service is also offered at the following FL locations: